Hand saw is the essential tool in woodworking and carpentry that does most of the cutting work. Technological advancement has brought electric hand saws into the market.
The electric-powered hand saws allow woodworkers or carpenters to cut woods more effectively and get the jobs done more quickly. Today, the best electric hand saws are used in diverse woodworking projects, including interior, furniture, home improvements, or crafts.
There are various handsaw products currently available in the market, our buying and using the guide below.
Types of Electric hand Saw
There are many different uses of a hand saw. Most woodworkers now use an electric hand saw for larger-scale, heavier projects as they're more reliable and efficient. Electric hand saws require much less effort to operate than work together and complete the cutting jobs faster than traditional hand saws.
On the other hand, electric hand saws come with technological advancement and calibration functionalities that allow more accuracy.  
Just like conventional handsaws, different types of handsaws cover other cutting functions. As you might have known, you need different saws(or saw blades) for rip cuts, cross cuts, tree branches, wood logs, or wooden boards.
Your electric hand saw selection must be the best, suiting the cutting functions you need to perform.
These electric hand saws have different operations, and blade saws are designed to do specific cutting jobs and results. As they're power tools, electric hand saws require meticulous processes even though they already have safety features.
These are some standard electric hand saws available in the market
Circular saw
Whether it's for industrial woodworking or workshops, circular saws are a must-have power tool for cutting different materials. Different circular saw blades are available in different TPIs to do rip cuts(lower TPI) or cross cuts(higher TPI) with the same tool.
It's an ultimate electric hand saw for cutting straights on the materials. The woods and circular saws can also cut plastics, soft metals, and tiles, but you need to change the blade to the suitable one.
Electric Chainsaw
Chainsaws have been used to cut down trees, chop off tree trunks, mill wood logs or sculpt wood bars. Electric chain saws offer more efficient and eco-friendly operations with more acceptable industrial uses, home improvements, and garden works.
You may consider a cordless electric chain saw that's powered with a li-on battery and doesn't require additional/external power sources for more flexibility. This way, you can cut at high and low on different sizes of materials.
Miter Saw
Miter saw is a circular saw attached to its base where angling and calibration console allows you to cut angled frames and bevels from above. It's a helpful power tool for extensive joint works for window frames, crown moldings, cornices, doors, furniture, and painting/photo frames. You can cut angles and slopes up to 45 degrees or 51 degrees with miter saws.
They offer better grip and controls to cut materials clamped to the base more precisely. You can change the blade to cut metals, plastic, or tiles with miter saws. Another variant of miter saw is the sliding miter saw.
Jigsaw
While hand saws mentioned above are designed for straight cutting, jigsaw allows you to cut your materials in curves and/or distinctive shape even though it also does a great job on straight cuts.
Jigsaws come with different blades that allow you to cut different materials, including wood strips, boards, plastics, PVC, and metal. You can create various patterns with a jigsaw with more flexibility like a scroll saw, except that you're controlling the saw instead of the materials.
This power tool is perfect for home improvements or woodworking projects that require intricate cutting shapes.
Table Saws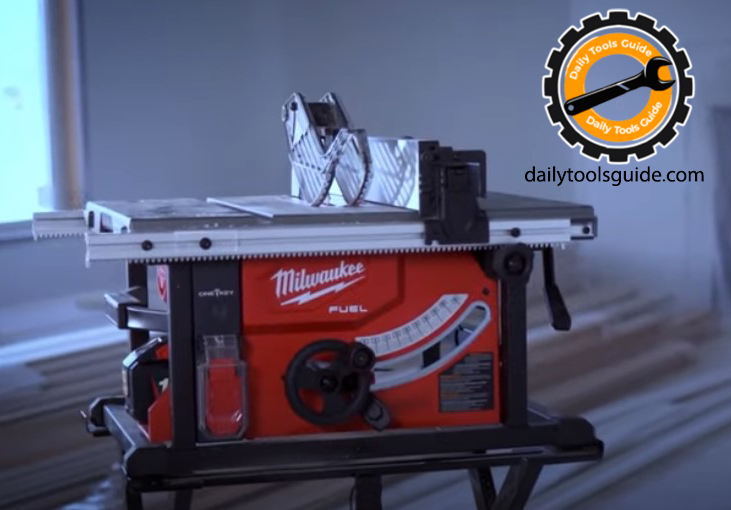 Table saws are industrial saws for cutting wood on the built-in table with a fence system. This kind of saw is widely used in modern carpentry and woodworking for straight and bevel cuts. They're currently available on the market in different sizes of blades, motors, and top tables. Today, some table saws are compact enough so that woodworkers or hobbyists can have one in their workshop.
Even though they're featured with anti-kickback, quick stop, and other safety features, you must operate table saws cautiously.
Reciprocating Saw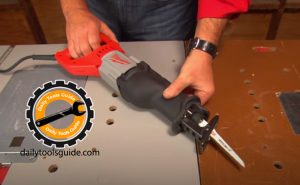 Reciprocating saws are general-purpose saws that cut materials push-and-pull/back-and-forth motion. They're widely used for cutting tree branches, boards, metal shafts/rods, and other materials as long as the thickness within the cutting capacity of the saw blades.
The blades are available in different types and sizes to support cutting functions on other materials.
How to use an electric hand saw: Steps on Using a Saw
Electric hand saws require different handling, but we can refer to the circular saw operation as the most common and versatile electric hand saws for woodworking. These are steps to operate your circular saw.
Measure the area or length of the material you want to cut and mark it with a clear line using woodworking markers or masking tapes. A fence or guide would also be helpful.

Set and clamp down the material on a stable surface

Choose and install the best suitable blade for the cutting job(check the recommended TPI)

Only plug the saw once they're set.  

Keep an eye on the guide point/shoe in the rectangular base to follow the marking you've made.

Press the safety button with your thumb and pull the trigger to turn on your electric hand saws(depending on the product, though)

When cutting, you must use both hands with a steady but comfortable position to handle and control the electric hand saw adequately. Try keeping your elbow to your body to make efficient movements and prevent fatigue when cutting.

After completing one pass of cutting, ensure to release the trigger before starting another one.
Safety – That I must follow
Follow these safety tips to avoid serious injuries and incidents when using electric hand saws:
Choose the correct blade for the job—lower TPI for rip cut, higher TPI for crosscut.

Always use sharp saw blades as dull blades do more damages in woodworking, from binding to kickback.

Keep 100% concentration and avoid distractions when operating electric hand saws.

Set the work area and firm the material with clamps to avoid shifting when cut

Use anti-cut gloves for woodworking but avoid generic work gloves

Avoid pushing the materials around the saw blades with your hands. You can use a push stick.

Set the correct depth of saw blade for the cutting applications

For whatever reason, never disable safety features in the hand saws

Don't touch the saw blade until the power saw stop spinning/stroking

Always unplug the electric saw when calibrating or replacing the saw blade
How to use a small electric hand saw for cutting wood
Electric hand saws come in miniature versions for light-duty works that typically offer one-hand operation. Check steps to use a small electric hand saw for cutting wood below: 
Set the proper depth(cross/rip cut) and angle(bevel cutting) of the blade

Mark the cutting line on the wood materials and clamp them down

Plug your small electric hand saw

Posit the saw in the starting point and pull the trigger

Use the laser guide(if available) and follow the marking you've made
FAQ
Is Electric Better Than Manual Power?
Electric hand saws are generally better than manual ones in terms of efficiency and precision. You can cut wood faster with power saws with less effort. The construction and mechanics of electric hand saws allow you to cut wood pieces more precisely.
What type of saw do I need?
It would be best if you had a saw that suits the cutting jobs that generally refer to the number of TPI. Saw blades with lower TPI are coarser for rougher cuts, typically used for ripping or cutting wood along its grain.
The ones with higher TPI are for more delicate cuts and ideal for cutting wood pieces across the grain or crosscuts.
Should I Buy Corded or Cordless Electric Hand Saws
Corded electric hand saws are generally more potent as an electrical outlet powers them, but the cords limit the flexibility. They're ideal for more extensive and heavier woodworking projects.
Cordless electric hand saws provide you with more flexibility, but the battery-powered DC motors produce less power output. You can use cordless hand saws for light-duty works or as you need more flexibility to cut woods.
Should I buy a circular saw or reciprocating saw?
Circular saw offers precision for rip cuts, crosscut, and bevel cuts that make it best for woodworking and fine carpentry works. Reciprocating saws are ideal for rough-cutting jobs and when you need flexibility in cutting materials.
Conclusion
Whether it's for woodworking or home improvement projects, handsaws become the essential tool to cut the wood pieces. Electric hand saws allow you to cut woods faster and more precisely, but you must strictly follow the safety operations of power saws.
It's also essential to choose the correct type of saws and blades for your woodworking projects.
For more info, go to
Hi their! I am working with daily instruments since 2018. I complete my M.SC in Mechanical Engineering. I accomplished with commencement in 2009 from the College of Colorado Denver. Now I am working for a widely known tools firm. Sometimes i write informative article on my blog weeklytools.com & dailytools.com